EFL Championship Manager Headlines
Kolo Toure has had a tough start at Wigan and after being appointed in November 2022 was sacked In January 2023.
Sabri Lamouchi gets the Cardiff City vacancy, Sol Bamba will be his assistant.
Mick McCarthy is appointed at Blackpool with Michael Appleton sacked.
14 of the 24 EFL Championship clubs have now changed managers during the 2022/23 season.
Nigel Skinner - OLBG Editor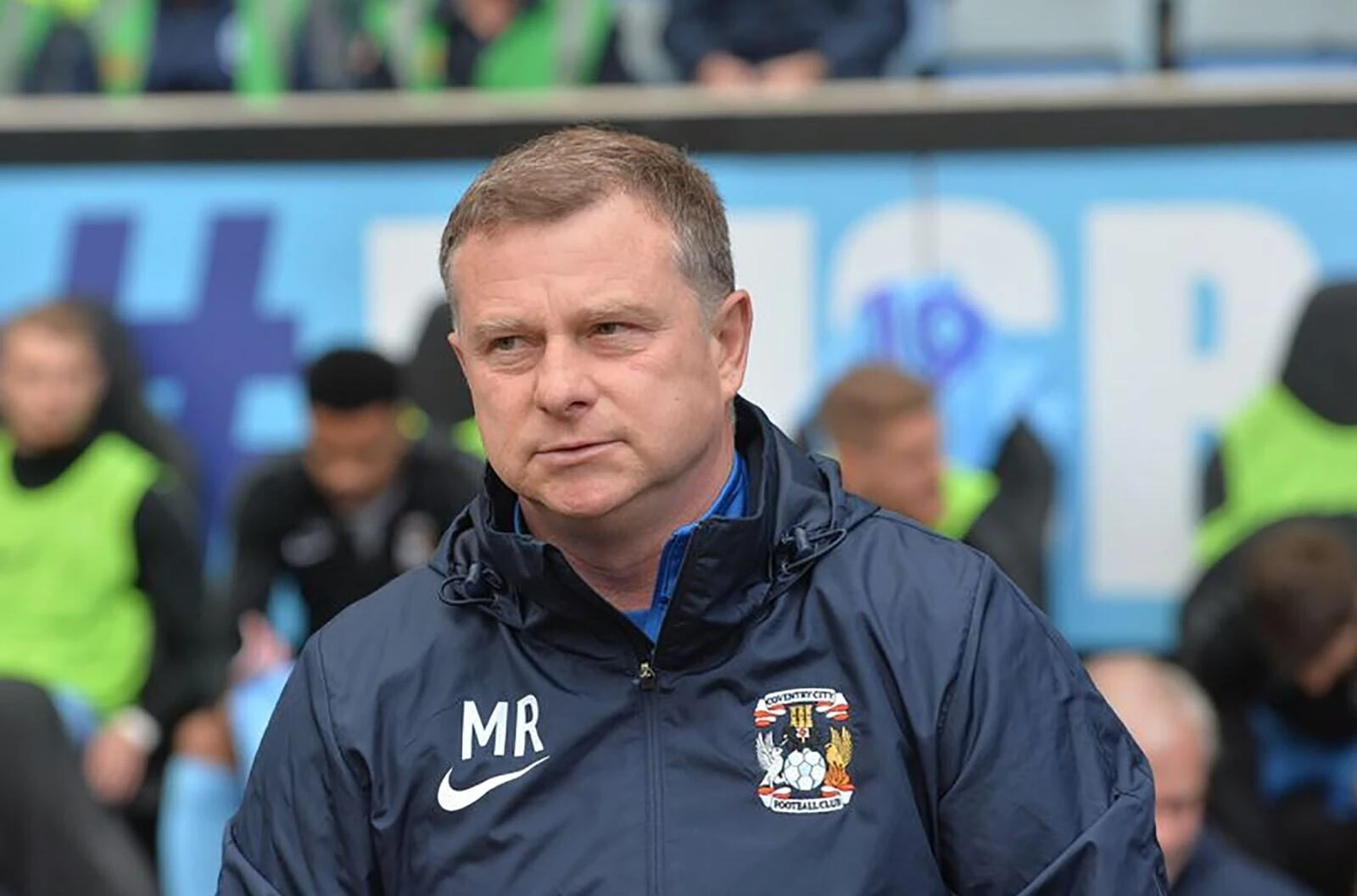 Mark Robins in charge at Coventry since 2017. Image: Tim Easthope/Birmingham Mail

Full List Of Championship Managers
League
Team
Former Manager
Current Manager
Appointment Date
Days in Position
Championship
Birmingham
Lee Bowyer
John Eustace
03/07/2022
219
Championship
Blackburn
Tony Mowbray
Jon Dahl Tomasson
14/06/2022
238
Championship
Blackpool
Michael Appleton
Mick McCarthy
19/01/2023
19
Championship
Bristol City
Dean Holden
Nigel Pearson
24/02/2021
713
Championship
Burnley
Michael Jackson
Vincent Kompany
14/06/2022
238
Championship
Cardiff
Mark Hudson
Championship
Coventry
Russell Slade
Mark Robins
07/03/2017
2163
Championship
Huddersfield
Danny Schofield
Mark Fotheringham
29/09/2022
131
Championship
Hull City
Shota Arveladze
Liam Rosenior
03/11/2022
96
Championship
Luton Town
Nathan Jones
Rob Edwards
17/11/2022
82
Championship
Middlesbrough
Chris Wilder
Michael Carrick
24/10/2022
106
Championship
Millwall
Adam Barrett
Gary Rowett
22/10/2019
1204
Championship
Norwich
Dean Smith
David Wagner
06/01/2023
32
Championship
Preston
Frankie McAvoy
Ryan Lowe
07/12/2021
427
Championship
QPR
Michael Beale
Neil Critchley
12/12/2022
57
Championship
Reading
Velijko Paunovic
Paul Ince
20/02/2022
352
Championship
Rotherham
Paul Warne
Matt Taylor
04/10/2022
126
Championship
Sheffield Utd
Slavisa Jokanovic
Paul Heckingbottom
25/11/2021
439
Championship
Stoke City
Dean Holden
Alex Neil
28/08/2022
163
Championship
Sunderland
Alex Neil
Tony Mowbray
30/08/2022
161
Championship
Swansea
Steve Cooper
Russell Martin
01/08/2021
555
Championship
Watford
Rob Edwards
Slaven Bilic
26/09/2022
134
Championship
WBA
Steve Bruce
Carlos Corberan
26/10/2022
104
Championship
Wigan
Kolo Toure
Shaun Maloney
28/1/2023
Championship Managers Timeline
27th January
Bookies have made Shaun Maloney the massive favourite at 1/10 to become the next Wigan manager after Kolo Toure was sacked on Thursday. Maloney was reported to have impressed during the interview process for the job last time and is set to be handed the reigns this time out. BetVictor give Maloney a 90% chance of taking over at Wigan with no contenders set to rival him for the job.
| Manager | Sacked/Left | Date |
| --- | --- | --- |
| Kolo Toure | Wigan | Jan-23 |
| Michael Appleton | Blackpool | Jan-23 |
| Mark Hudson | Cardiff City | Jan-23 |
| Dean Smith | Norwich City | Dec-22 |
| Michael Beale | Queens Park Rangers | Nov-22 |
| Leam Richardson | Wigan Athletic | Nov-22 |
| Nathan Jones | Luton Town | Nov-22 |
| Steve Bruce | West Bromwich Albion | Oct-22 |
| Chris Wilder | Middlesbrough | Oct-22 |
| Shota Arveladze | Hull City | Sep-22 |
| Rob Edwards | Watford | Sep-22 |
| Paul Warne | Rotherham United | Sep-22 |
| Steve Morison | Cardiff City | Sep-22 |
| Danny Schofield | Huddersfield Town | Sep-22 |
| Alex Neil | Sunderland | Aug-22 |
| Michael O'Neill | Stoke City | Aug-22 |
19th January
Michael Appleton leaves Blackpool, Mick McCarthy takes over.
6th January 2023
It looks like former Huddersfield boss David Wagner was ready to go after Dean Smith was sacked by Norwich.
Is he a better manager than Dean Smith? the Norwich fans will decide.
4th January 2023
As we go into 2023 here is the list of EFL Championship managers who have left their clubs.
3rd January 2023
A new year sees Wigan, Huddersfield and Blackpool in the relegation places, all three have newish managers at the helm.
29th December 2022
Dean Smith leaves Norwich City with the club worried about the atmosphere amongst the fans under his leadership.
At the start of 2023
11th December 2022
Neil Critchley is appointed at QPR on a three and half year contract.
29th November 2022
Kolo Toure is appointed as the new Wigan Athletic manager.
Michael Beale leaves his QPR job as could not turn down a return to Glasgow Rangers.
18th November
Rob Edwards moves the short distance from Watford to Luton Town.
15th November 2022
Leam Richardson after getting Wigan promoted to the Championship is sacked with the club in the relegation zone.
Cardiff City where there is never a dull moment appoint Mark Hudson until the end of the season.
Former Hull City player Liam Rosenior becomes their new manager.
1st November 2022
So far this season these are the Championship managers who have been sacked or moved clubs.
Steve Bruce - WBA
Rob Edwards - Watford
Paul Warne - Rotherham
Steve Morison - Cardiff
Danny Schofield - Huddersfield
Shota Arveladze - Hull City
Michael O'Neil - Stoke City
Alex Neil - Sunderland
Chris Wilder - Middlesbrough
October 2022
26th October: Carlos Corberan replaces Steve Bruce at WBA, can he achieve the same success as he did at Huddersfield Town?
Cardiff City under caretaker Mark Hudson have been a mixed bag, will they stick with him?
10th October: Steve Bruce is gone from WBA, once the fans turned it was hard for the board not to take action.
Currently, there are vacancies at Cardiff, Hull City, Middlesbrough and WBA.
The favourites at the time of writing for the vacancies are Mark Hudson (Cardiff), Pedro Martins (Hull City) Lee Cattermole (Middlesbrough) and Leam Richardson (WBA).
3rd October
Chris Wilder Leaves Middlesbrough with the club in the relegation zone.
September 2022
It was no surprise that Watford jettisoned Rob Edwards after just 11 games, Slaven Bilic is the new manager, will he see out the 2022/2023 season?
Paul Warne jumped ship for Derby after being in charge at Rotherham for 6 years.
Steve Morison is sacked by Cardiff, he had been at the helm since October 2021.
Huddersfield Town part with Danny Schofield after just 9 games.
Tony Mowbray is back in the Championship at Sunderland
August 2022
So far this season we have lost Michael O'Neil at Stoke and Alex Neil at Sunderland.
Coventry and Huddersfield sit in 23rd and 24th place, and both managers will be feeling the pressure.
July 2022
So far a host new managers will be taking charge of Championship clubs, we can expect to see more changes in the 2022 season proper from teams who start badly.
All the fans of those clubs who have sacked last season's boss will be looking for a new manager bounce.
May 2022
Which clubs will stick with their managers for the 2022/23 season?
April 2022
Poya Asbaghi at relegated Barnsley left by mutual consent on the 24th of the month.
February 2022
Darren Ferguson at Peterborough and Velkjo Paunovic at Reading have left their clubs and been replaced by Grant McCann and Paul Ince respectively.
Both sides are battling to stay in the Championship.
On the 3rd of February West Bromwich Albion sacked Valerian Ismael, the Baggies were sitting in 6th place after faltering in recent games.
Steve Bruce who left Newcastle by mutual consent in October 2021 was appointed on an 18-month contract.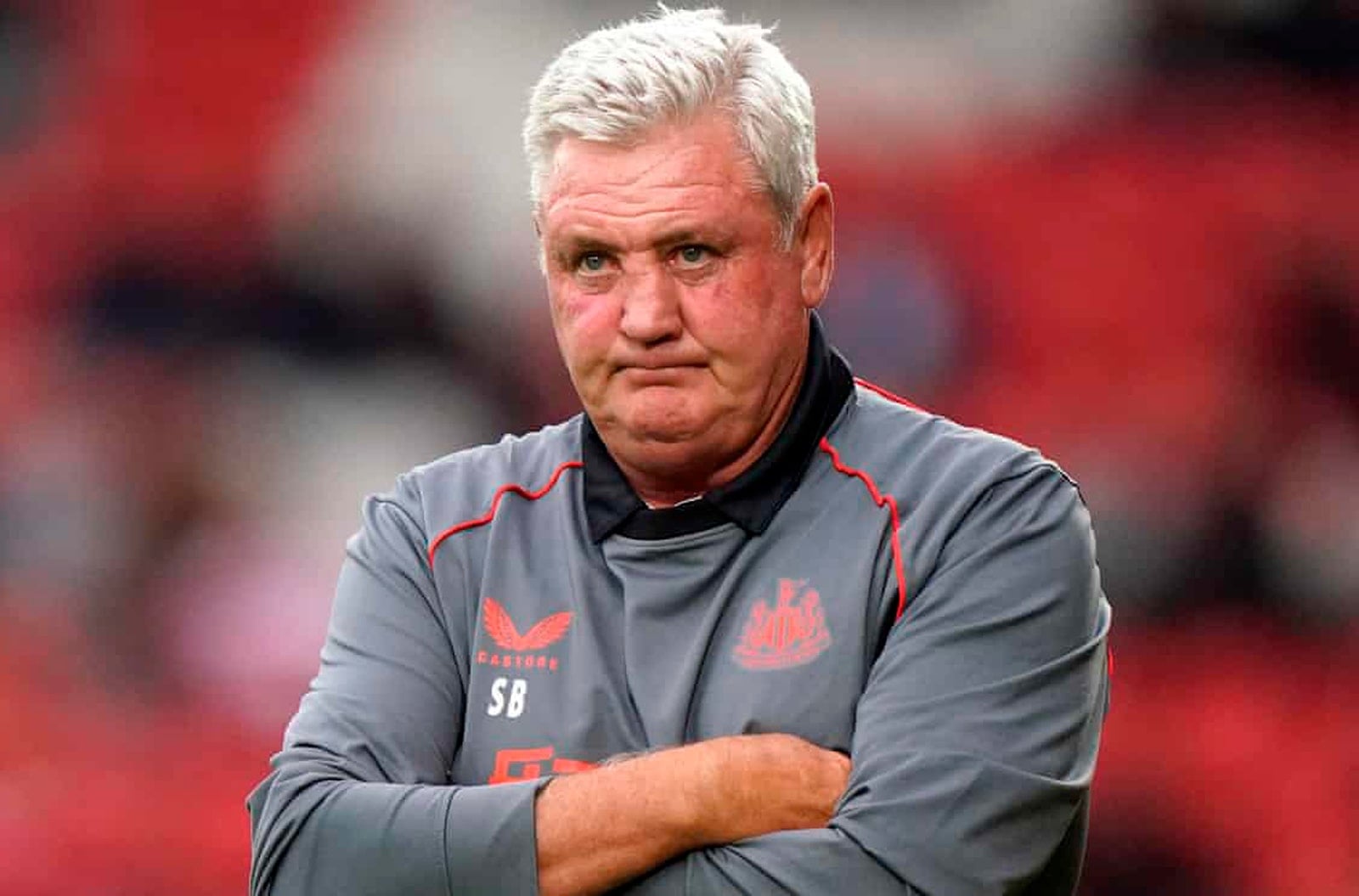 After 12 games of the new season, there have been 9 managerial changes in the EFL Championship at Cardiff, Huddersfield, Hull City, Middlesbrough, Rotherham, Stoke City, Sunderland, Watford, and WBA.
Next Manager Betting
The main betting market is who will be appointed, however, prior to the current manager being dismissed you can often get bookie odds on whether he will survive a certain run of games.
Who will be the next manager?
Will the current manager still be in charge after the next 6 games?
Will the current manager still be in charge at Christmas?
How to bet on the next Manager Markets
There is a simple process to making a bet on any of the EPL or EFL next Manager markets.
Find an online betting site by using the Best Betting Site pages on OLBG.
Check the bookie is offering the offering odds and bets on the Championship manager you think will be appointed.
Use the bookie index to scroll down to football, the manager markets may be under outright or special bets.
Find the vacancy you are most interested in wagering on
Make that selection and add them to your bet slip
Select the stake you wish to wager
Confirm, you can check your bet at any time in the history section of your bookmaker account.
That's it, you are done, your wager is on, and now all you have to do is wait until a new manager gets the job.
If you make the right selection, you win, if your prediction is incorrect you will lose the stake you have wagered just as with any normal bet.
N.B: If your bookmaker does not have the Championship manager market you want you can contact them and ask for a price.
Next Manager Betting Odds
To place a next manager bet check out the odds via the best betting sites pages.
You can also see who is the favourite to go in the English Premier League below.