The Placepot
The Placepot is a very popular type of bet for many a punter, as you can win big for a very small outlay.
For a full breakdown of all types of bet available please visit the betting school.
You can bet on the placepot at many online bookmakers including bet365, Ladbrokes and William Hill.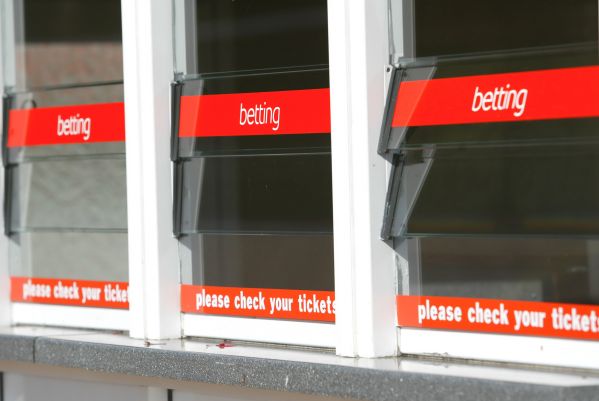 The Placepot is a bet where you have to pick a placed horse in the first 6 races at any meeting.
You can place your placepot bet from 9.00 am each day.
The selections must be at the same meeting.
Normally it will be race 1-6 where you have to select a placed horse.
On occasions races 2-7 are used if the first race is a specialised race like a charity race, the racecard for that day's meeting will tell you if it is.
Sometimes you might have to pick the winner of the race depending on how many horses actually start the race.
If there are 2, 3 or 4 runners then you have to pick the winner.
If there are 5, 6, or 7 runners then either first or second need to be selected.
If there are 8 or more runners then it's 1st, 2nd, 3rd that you need to concentrate on
If the race is a handicap with 16 or more runners it's the 1st, 2nd, 3rd, and 4th.
Placepot Payouts
At least 1 placepot every day usually pays £100+, and quite often they pay £500+.
Placepot Payout
The Placepot average payout as of July 2020 was £409.00.
There are also times where they pay over £1,000 and on the rare occasion, the placepot has been known to pay over £10,000.
All placepot dividends are calculated to a £1 stake
The Cheltenham Festival and Royal Ascot will often have very big placepot dividends.
Royal Ascot 2020
The best day for the Placepot at Royal Ascot 2020 was day 2 when the dividend was £887.60.
I took a random day of the 23/07/2020 to highlight payouts, obviously, if a meeting has fewer winning favourites then the payout tends to be bigger.
Pontefract: £6.90
Limerick £195.00
Longchamp: No winner
Leopardstown £21.30
Sandown: £148.00
Uttoxeter £64.90
Vichy £127.30
Cheltenham Festival 2020
The best day for the Placepot at the Cheltenham Festival 2020 was day 3 when the dividend was a whopping £2556.80!
Avoiding The Favourites
The more favourites that are placed, the less the placepot pays.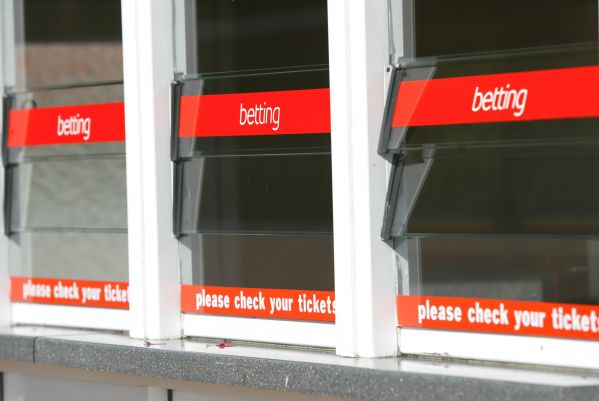 Please bear this in mind when looking at your selections, although on some rare occasions a placepot has paid in excess of £50 with all 6 favourites placed but they are very rare.
Usually, if all 6 favourites are placed the dividend will almost always pay less than £20 and in most cases, it pays less than £10.
On average in UK horse racing favourites win around 35% of the time
So in a 6 race placepot, it may be wise to always include at least 2 favourites in your selections, the choice is of course yours.
Non Runners On Your Placepot
If you are placing the placepot online and a horse is a non-runner then it will automatically erase that horse from the race
If you are unlucky and your chosen horse becomes a non-runner after your bet has been placed then you will always revert to the SP favourite in the race,
If there are more than 1 favourite (Joint Fav's or Co Fav's) then you will have the horse with the lowest racecard number (The horse nearest to the top of the weights),
So if you have a non-runner and horses 3, 5 & 8 are all co fav's in the race then you will have number 3 running as your selection
The same thing happens as above if you decide to choose the unnamed favourite as your selection in the race.
How Should I Select My Placepot Horses?
Consider these parameters when selecting a horse for the placepot.
Good course experience
Good runs over that race distance.
Trainers that have hit a bit of form.
Trainers with a good strike rate at the course.
Trainers with more than on entry in the race.
Well handicapped.
Top Jockey booked.
What Type Of Placepot Bet Should I Make?
All placepots are declared to a £1 unit stake and I know a lot of people who just pick 1 horse in each race and do the bet for £1.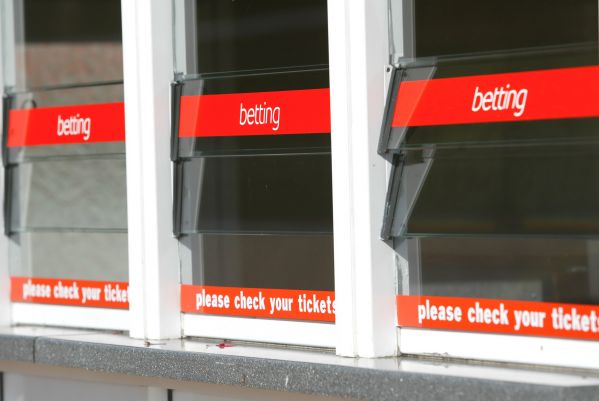 But like me, I know others who do perm bets, where you pick more than 1 horse in certain races.
A perm can cost you a lot of money, but also increases your chances of winning, and more often than not you get a better run for your money.
Imagine having 1 horse in every race and noticing that the first 4 races all had about 14 runners in them, the chances of getting through to race 5 are very slim, but if you had 2 horses in each race then your chances or greatly increased.
Some people I know pick every horse in a race where you have to select the winner only, these are races with 2, 3 or 4 runners,
If you imagine that the first race at the meeting is a 4 runner race and you have selected all 4 horses, thus meaning you are guaranteed to get through this race,
Realistically you want the 3rd fav or outsider of the field to win to increase the chances of a greater payout.
Placepot Selection
Remember the more horses you add the bigger the cost of your placepot.
In more than 50% of meetings, the favourite in the first race has the most money on it and if it were a 4 horse race then it's very possible that the favourite could have 50% of the total amount riding on it,
If that horse loses then the pool has lost half of its pot after only 1 race.
When I do placepot perms, I would normally pick the fav and 2nd fav if there are 3 or 4 runners in the race if the race has 5, 6 or 7 runners and the fav is very short I would normally put that horse as a banker thinking it's unlikely to finish outside the first 2,
The same with a race with between 8 & 10 runners
Race with more than 10 runners will normally always get 2 selections in them, on some occasions they would get 3 and any handicap with 16 or more runners will always get 3 selections and on some occasions depending on the amount of runners 4 selections will be used.
Meetings like Royal Ascot & The Cheltenham Festival I would normally only have 1 banker per day and at least 2 horses in every other race.
Although some races would have 3 or even 4 selections them, especially the big handicaps as they normally have a lot of runners with plenty of fancied horses.
An example of this would be the 2nd day of the Cheltenham Festival
Race 1 = Non Handicap chase with about 20 runners = 3 places.
Race 2 = Novices Hurdle with at least 12 runners = 3 places.
Race 3 = Novices Chase with at least 12 runners = 3 places.
Race 4 = Non-Handicap Chase with about 10 runners = 3 places.
Race 5 = Handicap Hurdle with about 24 runners = 4 places.
Race 6 = Handicap Hurdle with about 24 runners = 4 places.
For this meeting, I would have picked
Race 1 = 3 Horses
Race 2 = 2 Horses
Race 3 =2 Horses
Race 4 = A banker
Race 5 = 3 Horses
Race 6 = 3 Horses
This would mean a total of 108 bets and would work out as follows3 x 2 x 2 x 1 x 3 x 3 = 108 bets.
I would have used 20p unit stakes, so my total stake would have been £21.60,
At first glance, you might think that's a massive amount of money for 1 bet, but it's not 1 bet, it's 108 separate bets.
Placepot Placed Horses
You don't get any extra for picking a winner and picking 6 winners doesn't mean you will receive anything extra either.
For every horse placed, simply multiply each number to work out how many winning lines you have.
As my bet was 3 x 2 x 2 x 1 x 3 x 3 = 108 bets, with the following horses were placed:
2 In the first race.
1 In the second race.
1 In the third race.
1 In the fourth race.
2 In the fifth race.
3 In the sixth race
I would have had 12 winning lines, like this - 2 x 1 x 1 x 1 x 2 x 3,
That works out as 12 winning bets and as my unit stake was 20p, this means I have 12 winning lines @ 20p = £2.40 worth of winning bets and as the payout is declared for £1 stake it's quite easy to work out your winnings
If the placepot paid £140 and I had it for £2.40 then my returns would be £140 for each £1, so that's £280 plus 40p worth of £140 which equals £5
In total my returns would have been £336 from my winning bet.
How To Calculate My Placepot Winnings
The tote takes 28% from the total pool to cover costs and the remaining 72% is paid out.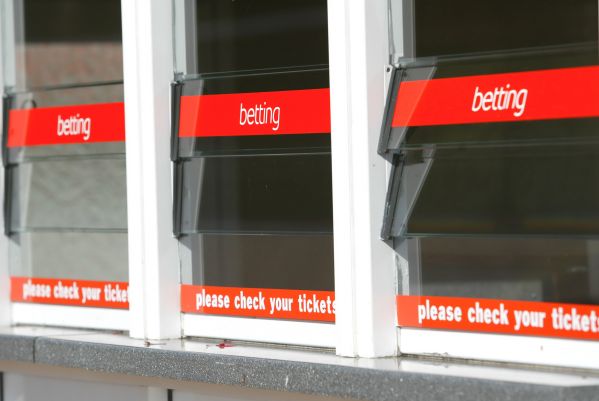 You can see online how much money is on each horse for each race.
You can actually calculate how much you are possibly going to win before race 6 is run by working out the figures available.
All the time hoping that the favourite isn't placed (unless of course, you have selected the favourite! in this race)
An example of a race 6 with 6 runners could be:
Total Pool
£100,000 Horse 1
£2,500 Horse 2
£1,500 Horse 3
£1,000 Horse 4
£500 Horse 5
£1,000 Horse 6
£100 fav - £7,500
If horse number 1 is the favourite for the race, then we can see that a total of £10,000 is running on that horse,
£2,500 on horse number 1 and £7,500 and the unnamed favourite and with 2 places available you want the favourite unplaced in order to get a decent payout.
The race is run and Horse 4 wins the race, with horse 6 finishing 2nd, looking at the totals we can see that horse 4 had £500 running on it and horse 6 had £100 running on it
The total winning tickets getting through the 6 races is 600,
Now with the pot holding £100,000, we can take out the 28% for the costs which leaves a prize fund of £72,000, this total gets divided by the amount of winning tickets to reveal how much the placepot pays - £72,000 divided by £600 means the winning dividend is £120.
If you had winning tickets worth 50p you would have won £60.
N.B The takeout is now 73% with 27% deducted.
Good luck, if you have never done a placepot before check any of bet365, Ladbrokes or William Hill for today placepot cards.
If you have any questions then please leave them below.