What is eSports Betting?
Not to be confused with virtual sports betting, eSports is the fastest growing betting sport in the world right now, and will probably be so for quite some time to come.
What is eSports Betting? - eSports betting is making predictions in a gambling fashion on people playing computer games in a competitive scenario. Online bookmakers and specialised eSports betting firms offer odds on a range of betting markets and the chance to predict and bet on the winners in head to head matches and season-long league competitions.
The Fastest Growth Area of Sports Betting Today
Learn about the exciting world of eSports betting in our full guide. Tons of stuff included
What eSports Can I Bet On?
This guide will provide an overview of eSports betting as well as dedicated sections [click on one to skip] for the various games.
Online bookmakers have seen the swift growth and potential of a younger betting audience in eSports and are looking to promote the sport alongside the more popular betting sports like football
To promote eSports betting to new customers and introducing eSports as an option to existing customers, the bookies are offering promotions and free bets to encourage players to take a look at what betting on eSports can offer.
This guide will run through everything you need to know before embarking on eSports betting for real. Where to get great eSports betting tips, and what games are the most popular and best to bet on.
How Does eSports Betting Work?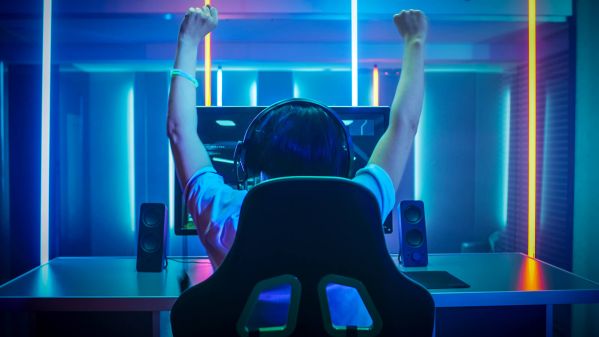 There are different ways to bet on eSports but this guide will focus entirely on the way that matches most closely the already firmly established sports betting methods.
I am looking into the various events that are available for betting and why this sport is increasing in popularity faster than anything else in the betting world right now.
I won't, however, be going into where to bet on eSports. We have a full brand new guide to the best bookmakers for betting on eSport on site already.
Best Website for eSports Betting
All bookmakers offering bets on eSports compared, and an outright best choice for your eSports bets
Read now
How do I bet on eSports?
eSports is short for electronic sports, and is basically competitive computer gaming.
There are individual players and teams now working in international leagues and tournaments with huge prize money.
Professional gamers are fighting out for championships and big prizes and we can now bet on the potential outcomes.
Betting on events is pretty easy - All you need is an account with an online bookmaker that offers sports betting and funds in your account with which to bet.
Which eSports is it Best to bet on?
The best eSport to bet on is the game that you know most about, and know most about the teams and players that play it. Let's use a sporting analogy for now.
Let's imagine you have never bet on football before (Maybe you haven't), so where would you start?
There are many leagues all over the world, and differing levels of ability across multiple divisions and competitions. It would be crazy just to pick one at random and start betting with no knowledge of the sport, the teas, or the players. The same goes for eSports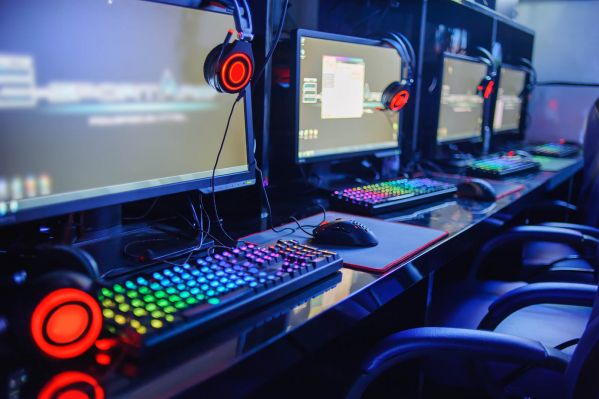 Choose a Game, and Learn as Much as You Can About it & The Players
Below there are section to learn more about betting on the most popular games for betting activity.
Have a read of each, or until you find one that interests you and then find out a bit more about the historical results, leagues, competition results and players competing.
The more you know, the better position you will be in to make good predictions on the possible outcomes and therefore make good bets.
Betting on eSports for Real Money
Betting on eSports is one of the fastest growing betting industry areas today.
Given a huge boost forward during the beginning of 2020, the activity has grown in both popularity and betting turnover at an incredible rate.
How Big is eSports Betting
You better believe eSports betting is huge. So Huge in fact that in 2020 the betting turnover on eSports is expected to screen $12.9Billion - Yes, that is 13 billion dollars bet on eSports events! IT IS HUGE!
Did I mention that that figure doesn't include skins betting, which is tracking at 5 x that figure.
Make no mistake betting is esports' biggest and most underappreciated opportunity
eSports Betting Growth
Between 2016 and 2020 the growth of the eSports betting market is predicted to be 134%. One would have to think that growth will continue exponentially forward in the coming years with expected crossover from sports betting and skins betting into the events betting markets too.
Overwatch Betting Guide
To experienced punter betting on eSports will not be too confusing in terms of the type of bets that can be made, how to navigate the markets, and the understanding of odds Etc. If you are new to betting and have come here looking more more information in terms of how to make a bet, and what type of bets you should be looking t place outside of basic 'winner' markets, then read on.
Match Winner - This is a simple selection of which team you think will win the match. There are only two potential outcomes, Team 1 or Team 2 - Simple.
Outright Winners - This is beyond the single match and looks at the outright winners of a tournament. A bit like who will win the FA Cup in football - ULtimately, who will win the entire event.
Dont bet on OverWatch if you don't understand what you are betting on.
Learn as much about the game, the teams and the individual players before making bets on Overwatch - The more you know about these factors, the better the position you will be in to make a decision on where to place your bets.
Remember to play with your head and not your heart - You may be betting on OverWatch because you are a fan of the game or maybe a fam of one of the teams. Just because they are your favourite team doesn't mean that their next match or tournament is a good bet.
Minor tournaments are often as good a place to find a good bet as the bigger events. Again going back to the specialising idea, perhaps do some research on some lesser-known teams and follow their progress. You will at some point be in a position to bet them to win when they have a better chance than the odds being offered suggest. This is when you take advantage
Best Betting Site for Overwatch Betting
Our eSports specialists have compiled a guide to the best betting site for playing eSports bet on.
Check it out
CSGO Betting Guide
With Counter Strike you will be able to make various bets on tournaments etc, but if you are looking to make a bet on a single match, then you have several options
You will be able to bet on the outright winner, the Maps and how many maps will be played.
Taking the match between KOVA Esports and VETO, the following options are the most popular available prior to the start
Match Winner
Total number of Maps
Map 1 Winner
Map 2 Winner
It is possible to also make 'in-play' bets once the action has started, but if this is something you are looking to do, make sure you have an excellent and quick stream, so you can follow the action as close to real-time as possible.
Use Quick Stream if Betting In Play
Betting on eSport is no different to Sport when comes to live betting. Ensuring you have the quickest and most up to date stream available will help you keep up with the action and not misplace a bet.
Call of Duty Betting Guide
Call of Duty does not fall into the most popular eSports game to bet on, but it is covered by most sites offering eSports Betting. So what should we look for and concentrate our bets on?
As always the simpler the bet, the easier it is to make a choice, and thus we would be looking for match or tournament winners.
Thankfully Call of Duty is fairly easy to understand, in comparison to LOL or DOTA, it is far more simple. That said, what this does do, is leave most players and teams very evenly matched, so you do not see as many one-sided match up in COD.
This means generally you will find better odds for the winner markets, and for the Map Winner options too.
It also means, however, it is far harder to predict - This can work to your advantage though.
The more you know about the players, and the more you are aware of their current form, hot or cold, you may be able to find an edge and find those underdog winners before they happen.
Better Odds Available on Call of Duty
but with evenly-matched players and teams, it makes it a much harder game to predict the winners of. Tread carefully.
Dota 2 Betting Guide
Betting on Dota 2 can be far more complicated than Call of Duty.
Well, there are far more things you are able to bet on in the first instance, and then you can take in the additional intricacies of the game in comparison too.
You will have markets such as
To win match
Match handicaps where on team gets a head start
To win at least 1 Map
Then further from that, you can predict a range of 'firsts' or 'kills' - including the first to x number of kills
First team to destroy barrack
1st to kill Roshan
1st to destroy tower
You can bet on which team will achieve the most kills. Given that handicaps are common with DOTA 2, there may be options like Team 1 =11.5 kills in this market, meaning that Team 1 starts with 11.5 kills and so Team 2 has to win by at least 12 kills to be deemed the winner in this market.
You'll also be able to bet on the total number of Kills - A mark will be set, something like 44.5 Kills, and you will have to bet there will be 'over' [45+] or less [0-44] in the game.
The more confusing the betting market sounds, the harder it may be to predict, but once again, as with any eSport betting, or general sports for that matter - The more you know about the games, the teams and individual players combined with recent form and results, the better placed you will be to make informed betting decisions.
eSports Betting Related Questions.
Where Can I Bet on eSports

Most online bookmakers are offering odds and bets on the most popular eSports events. There are also dedicated eSports betting sites, but you will sometimes find the odds on offer, are not as competitive as the bigger site taking the larger amounts of bets and money.

In any case, there are very many places to make real money bets on eSport in the UK, just ensure they are licensed by the UK Gambling commission for your own protection.

You can see the recommended sites for eSports betting in our eSports Betting Guide

is eSports Betting Legal?

Betting on eSports is perfectly legal in the UK when using a sports betting site of dedicated eSports betting site as long as they are regulated and licensed by the UK Gambling Commission.

Only legally licensed betting sites are featured on the pages of OLBG or in the Recommended eSports Betting sites article
Is There Live Betting on eSports?

Some eSports betting site have the options to bet on a game, match, tournament and even individual map live, once the action has already got under way. Live betting on eSports can be a good way to get a handle for how the players and teams are performing before committing to bet. it may mean you will get slightly shorter odds on the better performing teams, but you can make informed betting choices too

Can You bet on Call of Duty?

You can bet on Call of Duty with sites like bet365 and Betway here in the UK. Some sites are better than others, so check out our eSports betting guide to find out which betting site will be the best to take your sports bets.