The answer to this question is probably yes and no.
On the positive side, provided the punter can continue to identify profitable wagers on a regular basis over the years and rigidly adhere to the other requirements listed earlier in this blog, then the balance of the betting bank will increase roughly in line with the example shown above.
However, there are a number of potential issues that will probably need to be addressed from time to time, as follows:
Reduced level of Winners/Loss of Value
Most punters will be aware that sport is generally a dynamic betting medium which means that it is highly likely that the methods for selecting winners will need to change in the future, whilst the betting market will also change over time as more punters latch on to apparent value options.
Therefore, punters will need to continually work hard to ensure that their selections remain profitable as time progresses and develop alternative winner finding methodologies should their current strategy start to fail.
As an alternative, some punters may wish to consider using the selections of one or more of the most profitable members on OLBG, who regularly post tips (with sound justification) via the various monthly and event-specific tipping competitions, which can be accessed via Free Tips and Tipsters.
Bookmaker Accounts
Unfortunately, most online bookmakers take an adverse view of punters who are able to make a profit from their betting in the long term and will place restrictions on accounts, including exclusion from concessions (e.g. withdrawal of Best Odds Guarantee, refusal to lay bets at early prices, etc) and/or placing exceptionally low limits on the size of stake.
Alternatively, the bookmaker may close down the account for successful punters.
In my experience, these negative tactics are rarely deployed by bookmakers for accounts that are being used by punters who are betting for small stakes during the early stages of the SPORTS BETTING MILLIONAIRE PLAN, however as the value of each bet increases, the risk of account restrictions/closure increases.
To reduce the risk of early closure of accounts, punters should open betting accounts with multiple bookmakers and spread their bets as widely as possible, as this will not only delay the bookmakers taking action but will also enable the punter to place bets at the best odds available during the plan.
Betting Exchanges
As an alternative to placing wagers with Bookmakers, punters may prefer to use one or more of the Betting Exchanges, such as Betfair, Betdaq, or Smarkets where there is little to no risk of the account being restricted, or closed.
The odds on offer with the Betting Exchanges tend to be very competitive in relation to those that are available through the bookmakers, however a commission is charged as a percentage of all winning bets.
Generally, the commission charge will be around 5%, or less but punters who have successfully deployed the SPORTS BETTING MILLIONAIRE PLAN and are placing the sizeable bets that are recommended as the plan progresses may fall foul of the controversial Betfair Premium Charges, which could well erode the profitability of their selections and prevent the punter from achieving millionaire status.
The other potential issue, when using the Betting Exchanges is that of marketing liquidity, where the punter is trying to place sizeable bets on less popular sporting events, with the result that they struggle to get their bets matched at the odds that are required to ensure that overall profitability is maintained.
Bet Brokers
I must admit that I have no experience of using Bet Brokers, however, I understand that they offer high staking punters the opportunity to place sizeable bets, albeit the odds on offer will be generally slightly below those available via both the bookmakers and the betting exchanges.
The punter would need to ensure that the margin that is charged by their bet broker does not significantly impact the overall profitability of their investments.
Punter Comfort Level
From personal experience, I have found that there is a level of stake over which I am uncomfortable placing bets and I suspect that most punters who decide to implement the SPORTS BETTING MILLIONAIRE PLAN will encounter similar issues at some stage.
Although in reality, they are only risking their initial 100 currency unit betting bank, with the rest of the funds having been won at the expense of the bookmakers, or fellow punter on the betting exchanges.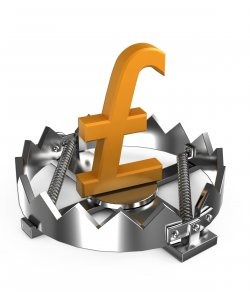 I have found that however hard I try to convince myself that I should not be scared of placing bets for values above my comfort threshold, I start to get 'twitchy' and quickly stop enjoying my betting.
If this happens, my recommendation is that punters should immediately reduce their stakes to below their comfort threshold and accept that although they may never achieve millionaire status, they will hopefully have accrued a significant betting bank when compared to their initial outlay of 100 currency units.