Kayla Barron is 100/30 to be the first woman to walk on the moon
Artemis will be the first program aiming to land on the moon since Apollo 17 in 1972
NASA's short-term goal for the program is landing the first woman and first person of colour on the Moon
Kayla Barron is 100/30 to be the first woman to walk on the moon
NASA Astronaut Kayla Barron is 100/30 with bookmakers to be the first woman to walk on the moon.
Betway have a whole market on who will be the first woman on the moon ahead of the first Artemis flight on the 29th August.
Second favourite Jessica Watkins is currently in space, becoming the first Black woman who will complete an International Space Station long-term mission.
That original program will be unmanned, with the first manned Artemis flight set for May 2024.
| First Woman To Walk On The Moon | Odds | Probability |
| --- | --- | --- |
| Kayla Barron | 100/30 | 23.1% |
| Jessica Watkins | 4/1 | 20.0% |
| Kate Rubins | 5/1 | 16.7% |
| Christina Koch | 11/2 | 15.4% |
| Nicole Mann | 6/1 | 14.3% |
2025 would then become the first Artemis mission that will land people on the moon.
Artemis 3, set for launch at some point in 2025, will be the first manned flight of the Starship HLS lander.
Kayla Barron is the bookies favourite to be the first woman to walk on the moon. Jessica Watkins is currently in space and is second favourite in the market at 4/1.
Nigel Skinner - Current Affairs Expert - OLBG.com
Artemis will be the first program aiming to land on the moon since Apollo 17 in 1972
Artemis 1 will be the first flight in the Artemis program which sees NASA head back to the Moon for the first time since 1972.
The program starts with Artemis 1, which will be unmanned and fly in the orbit of the Moon without landing.
If the mission is a success, it will hopefully keep Artemis 2 on track for the May 2024 date for its departure.
NASA have highlighted what the Artemis 1 mission will look like below: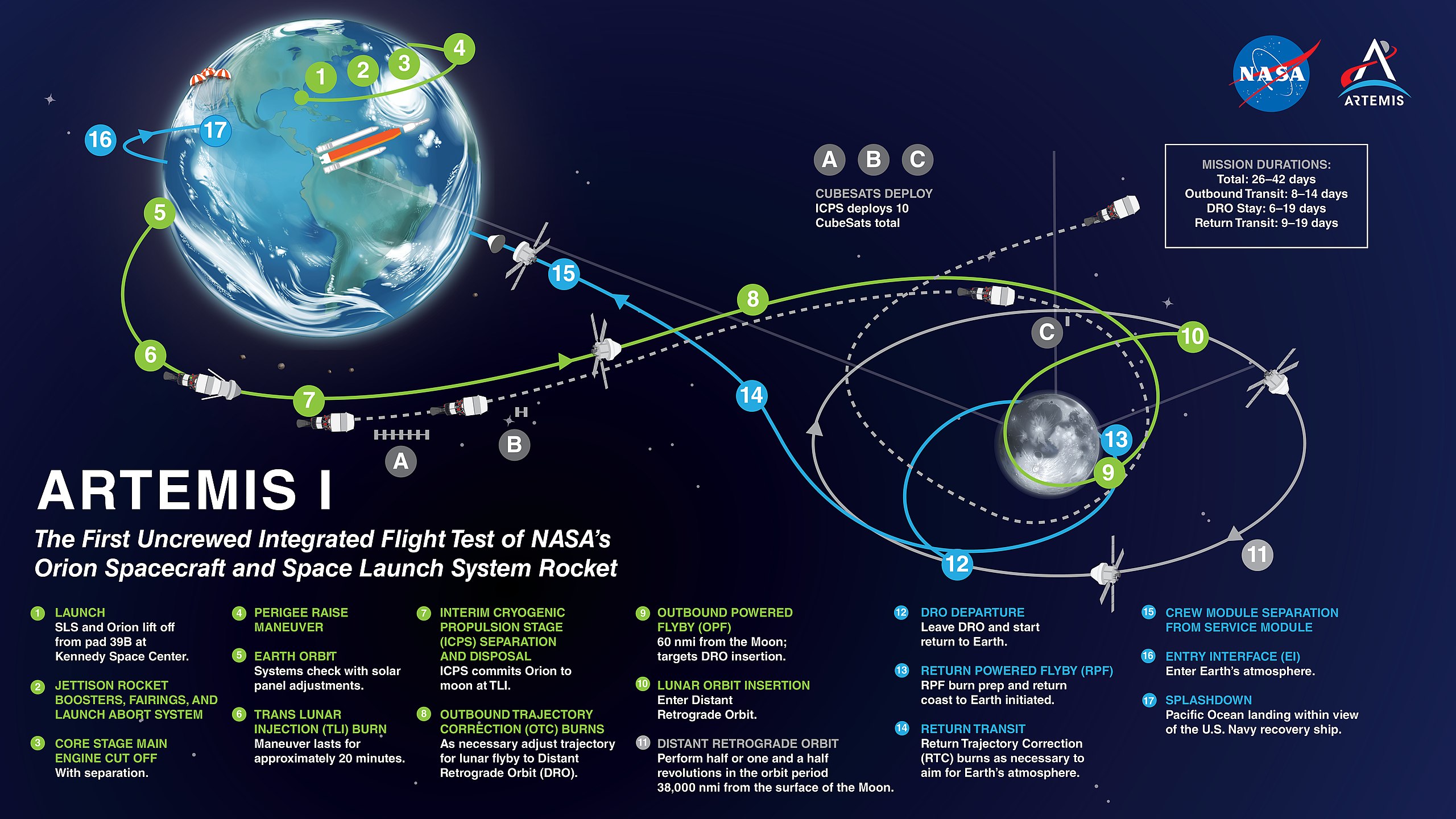 NASA's short-term goal for the program is landing the first woman and first person of colour on the Moon
The first goal for NASA is to land the first woman and person of colour on the moon after years of diversity issues.
NASA hope that Artemis will allow people to start to see a new era of space travel with a variety of different people on the mission.
The medium goal is to eventually have a sustainable human presence actually on the moon with pods for people on there.